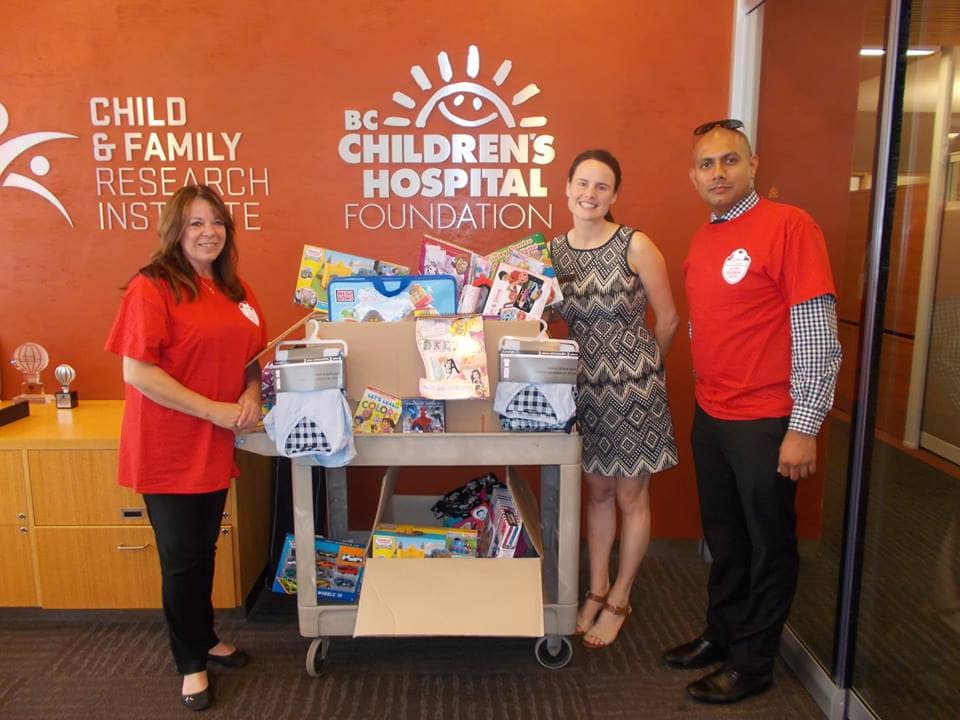 For Kia West's 2014 Drive Change contribution, we wanted to continue on with last year's efforts helping children. While last year we adopted a street that had a very busy park located on it, this year we gave directly to a source that helps children out in the most critical time of need: the BC Children's Hospital Foundation.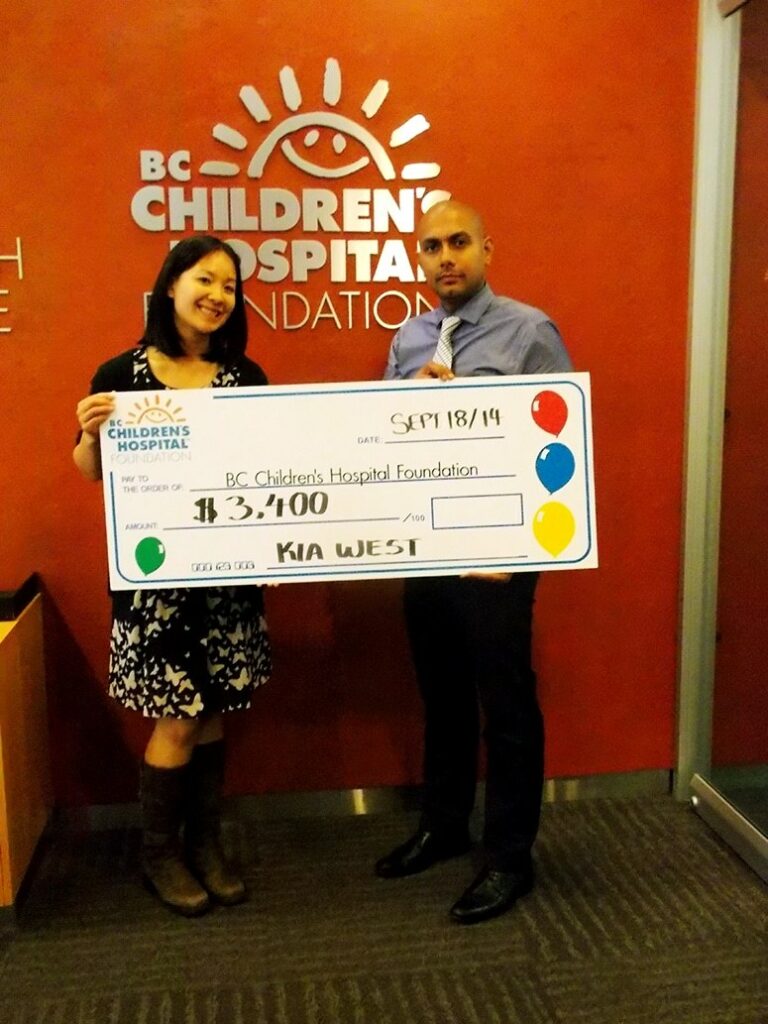 Through a wide range of fundraising events and opportunities, BC Children's Hospital Foundation is united with its donors by a single, simple passion: to improve the health and the lives of the young people who enter BC Children's Hospital every day.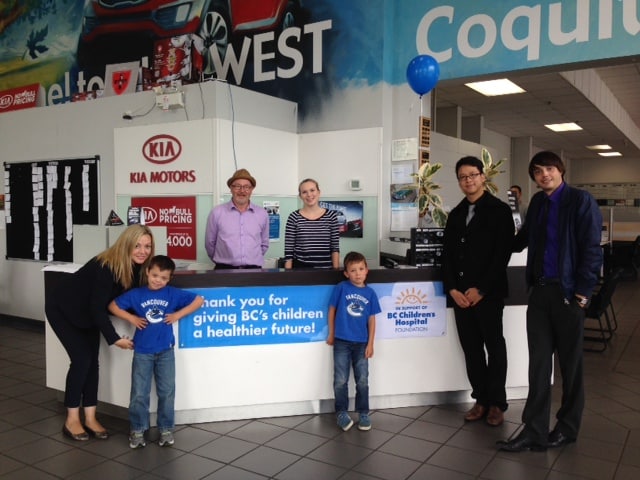 In addition to donating money to the foundation, we also wanted to put a smile on every child's face who entered the hospital by involving all our amazing customers in our fundraising event.
With $1,000 raised, Kia West purchased toys, activities, and warm clothing for the children. We loaded the gifts into one of our Kia Sportages up and drove to the BC Children's Hospital to deliver them.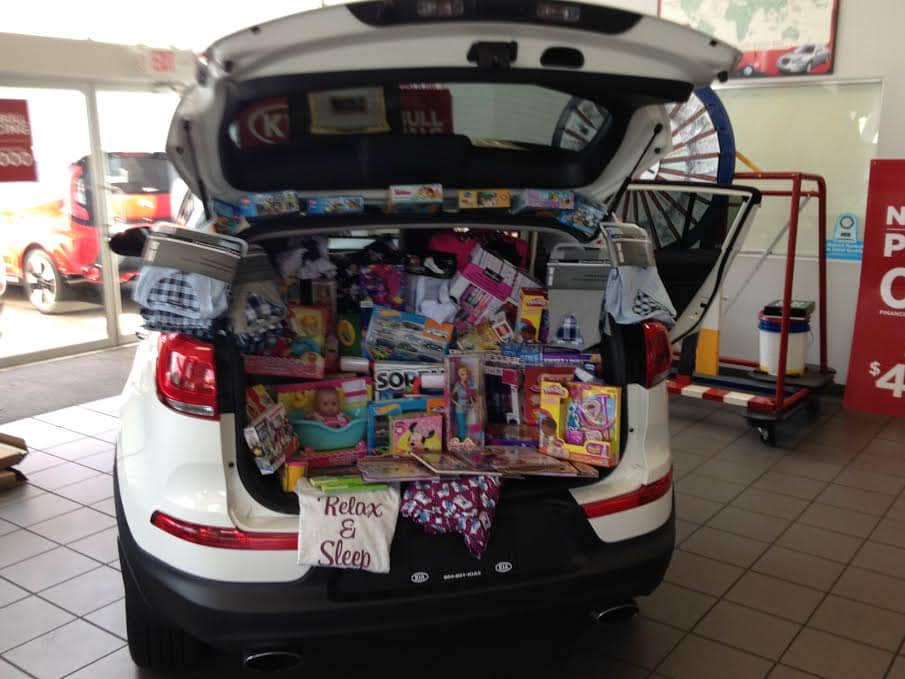 We continued our fundraising efforts by also donating $100 from every car sold to the foundation. This effort ran from August 21st to August 31st, 2014. Combined with our other fundraising efforts we raised $3,400!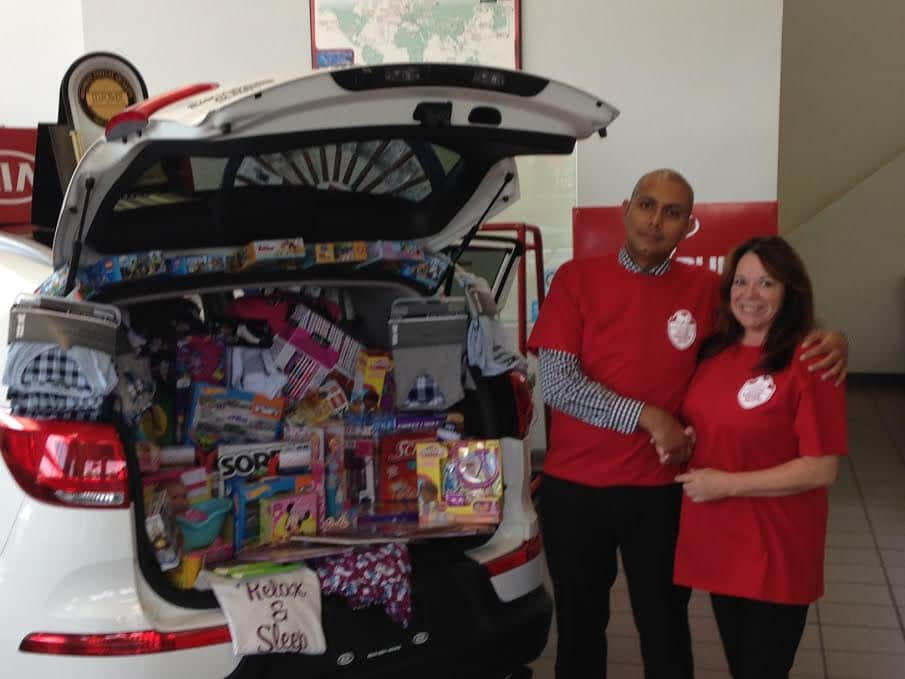 We cannot express enough how important it is that the BC Children's Hospital has the support of our community as they are indeed saving our future generations on a daily basis.
If you would like to make your own donation to the BC Children's Hospital you can do so here.