May Service Special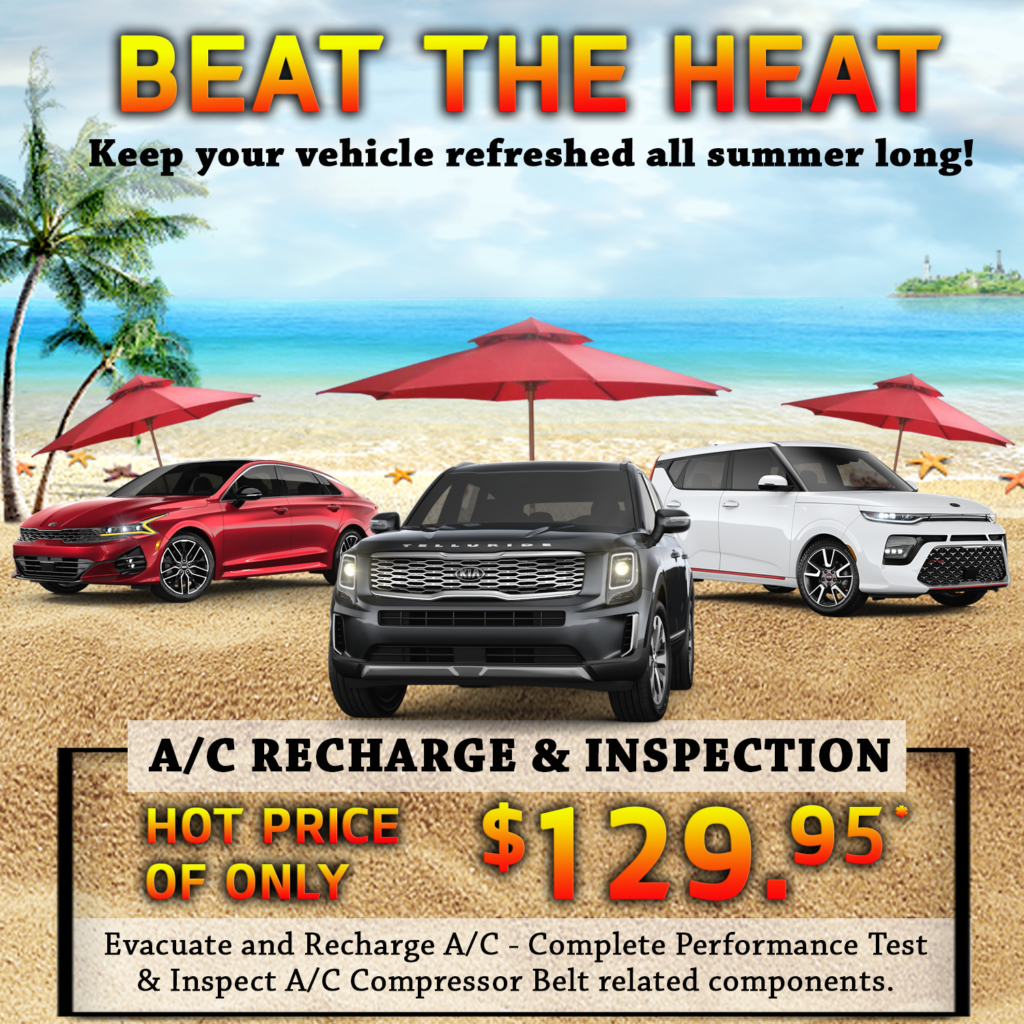 The summer heat is coming, if its not already here!  Keep your vehicle refreshed all summer long by making sure some key inspections are done!
Right now for only $129.95* you get an A/C system check with a recharge service!  As an additional benefit to this promotional offer you also get a complimentary inspection done on the whole vehicle, which includes but is not limited to your brakes, tires, suspension and all your fluids topped up!
Don't get stuck on the road with no A/C this summer because you will not regret taking advantage of this amazing offer! Book your appointment today!
Need any big services done on your vehicle but don't have the cash to pay for it?  Don't make your vehicle suffer when we now offer Service financing!  Ask us about this today!
*price does not include taxes. Offer is only valid at Kia West Coquitlam.  Offer expires May 31, 2021 at 6pm.